How to add district roles


How do I add/revoke district roles?
In order to add district roles, click on the District option in the main menu and click on the district you would like to add roles to. When you select the district, click on the edit button in the upper right corner and scroll down to see this option: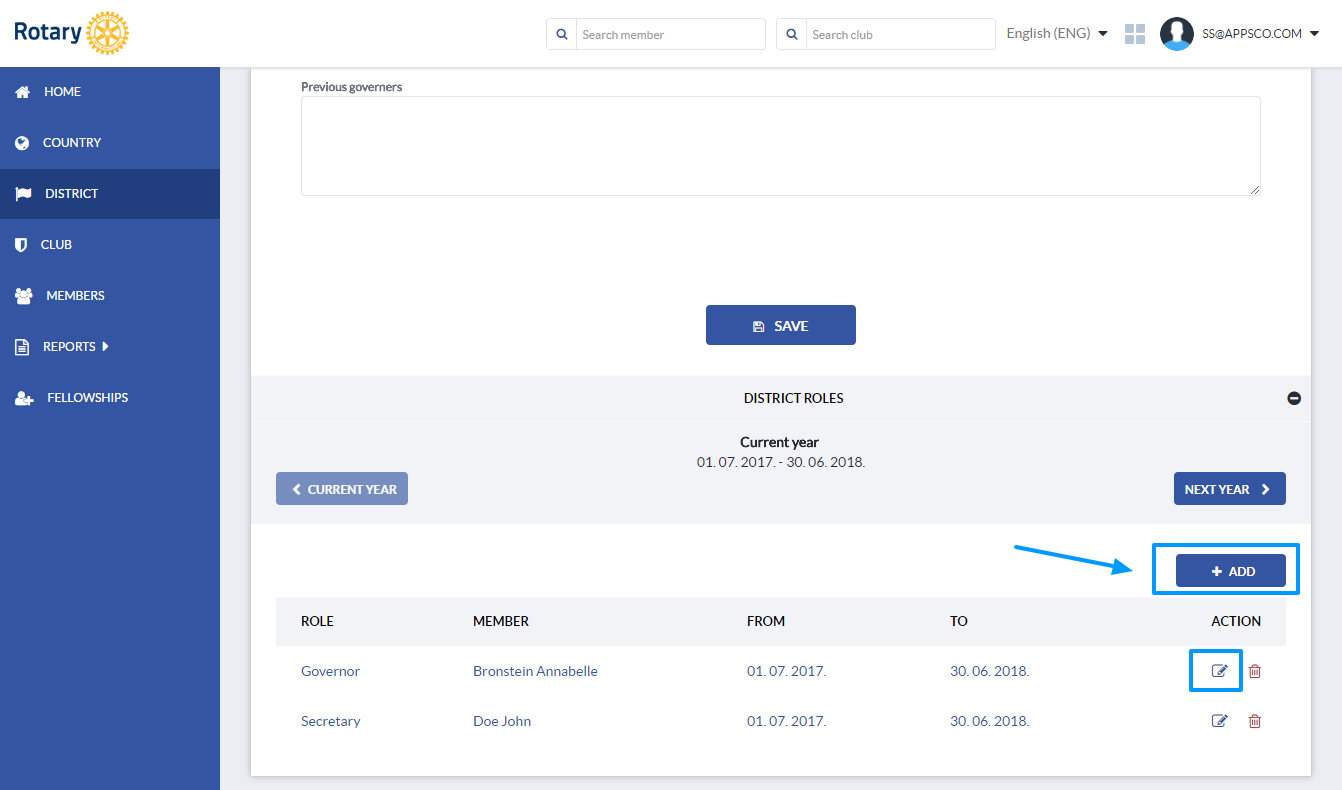 You can add a new role by clicking the Add button and you can edit existing roles by clicking the Edit option next to their name. To revoke a role, click on the delete option next to their name.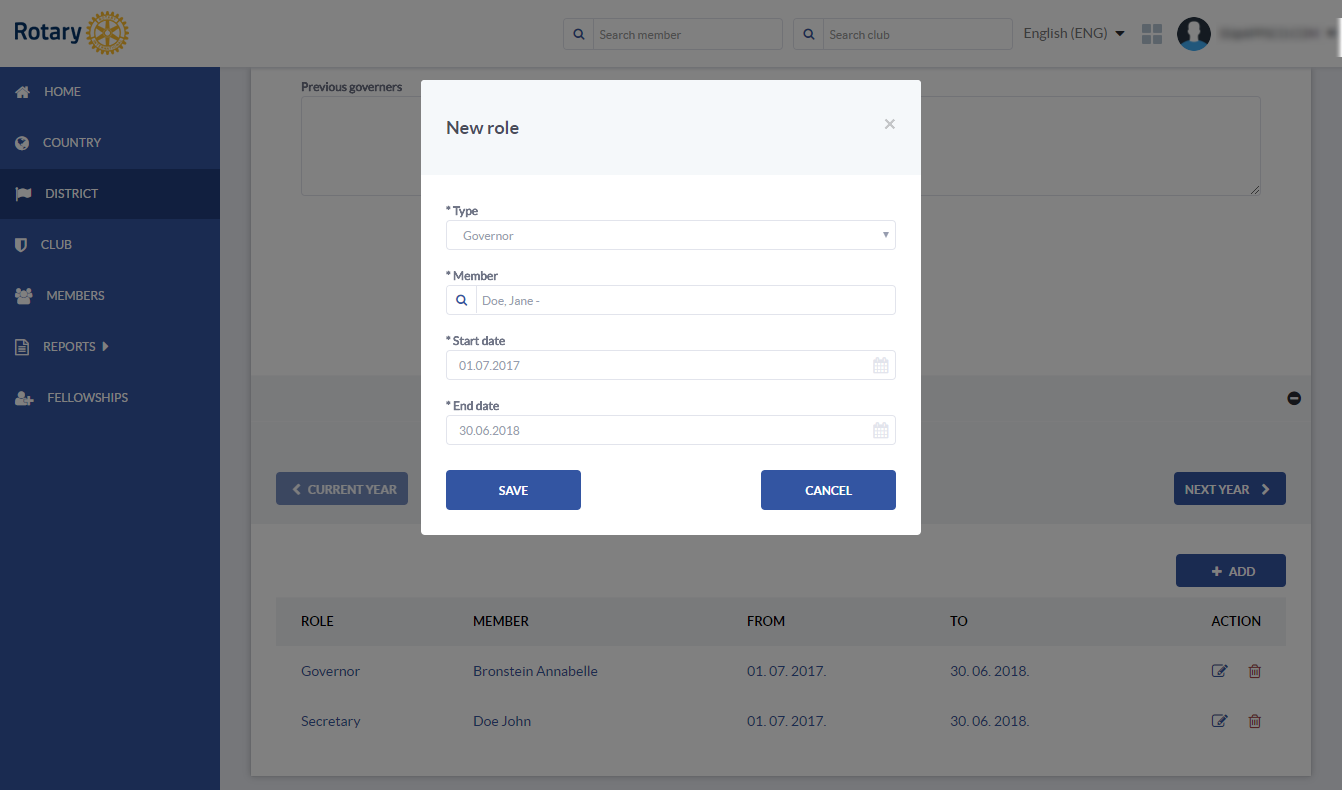 You can also add district roles for the next Rotary year and the system will automatically make the switch each July 1st.


for more info and tips check out the related articles:
How to create a club profile?
How to add members?
How to add club roles?

If you have any questions, send us an email to support@clubcollaborator.com.