how to manage a club profile
How do I add/delete information in my club's profile?
In order to edit your club's information click on the Club option in the main menu and then click on the EDIT button. This way you are able to manage the club you belong to.
If you are a district officer, click on the District option in the main menu and select the club you wish to edit.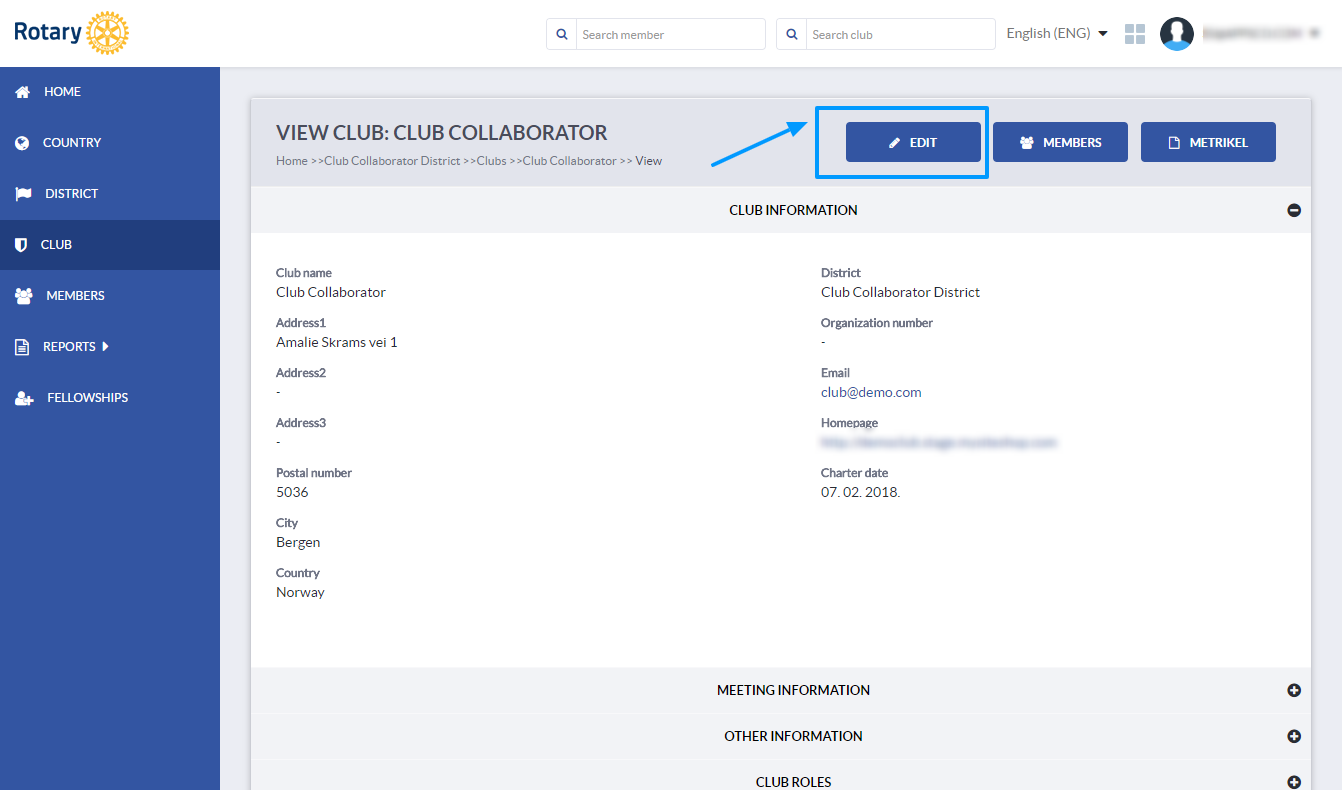 Once you have done this, new options will be unlocked and you will be able to add/delete members, register meetings and attendance, upload files and manage your club's committees.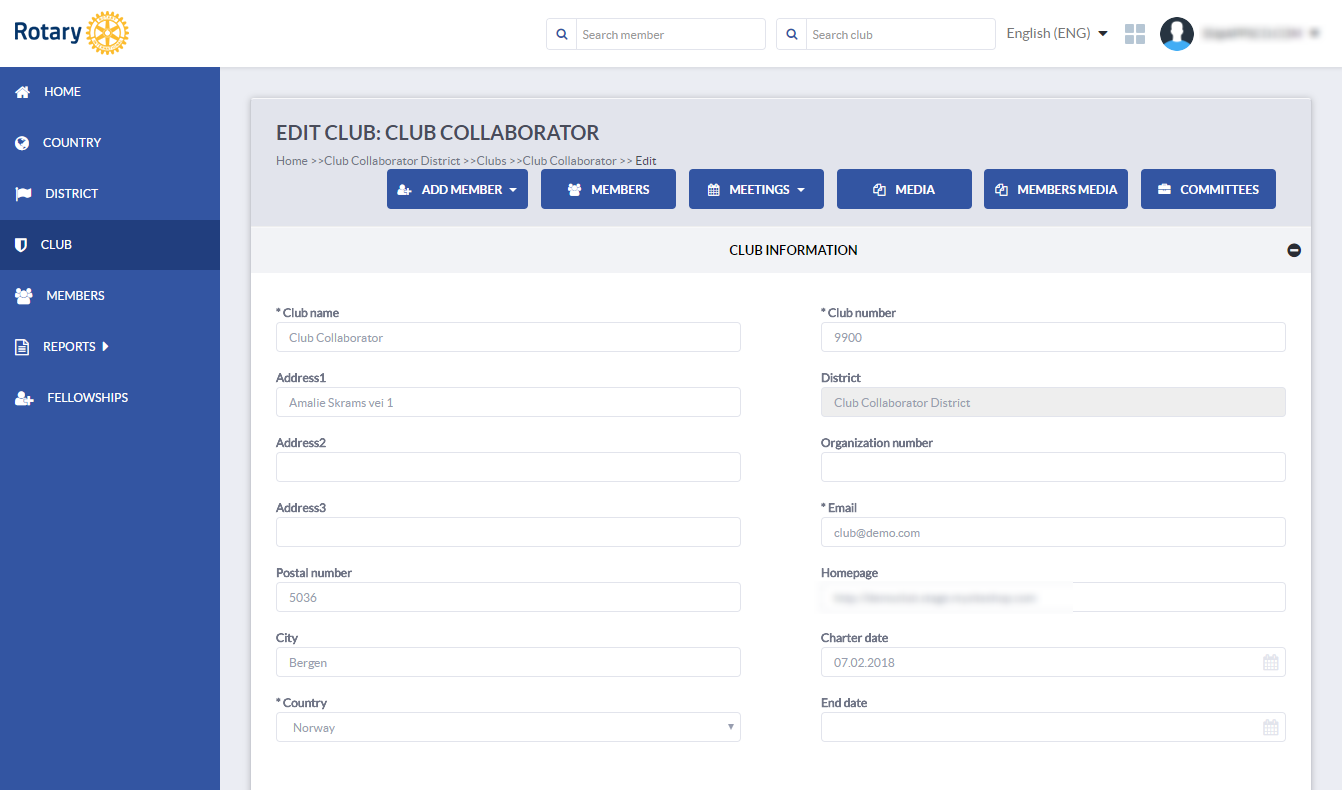 for more info and tips check out the related articles:
How to add members?
How to add club roles?
How to log meeting attendance?
How to create and manage committees?
If you have any questions, send us an email to support@clubcollaborator.com