how to manage your account on your personal dashboard
As the dashboard is a tool that you will be using on a daily basis to log into the services you use, it is important to know how to mange your account and the additional options it offers you.
In order to mange your personal account, you need to be logged in to your dashboard. Next, you need to click on your name in the upper right-hand corner and choose My account: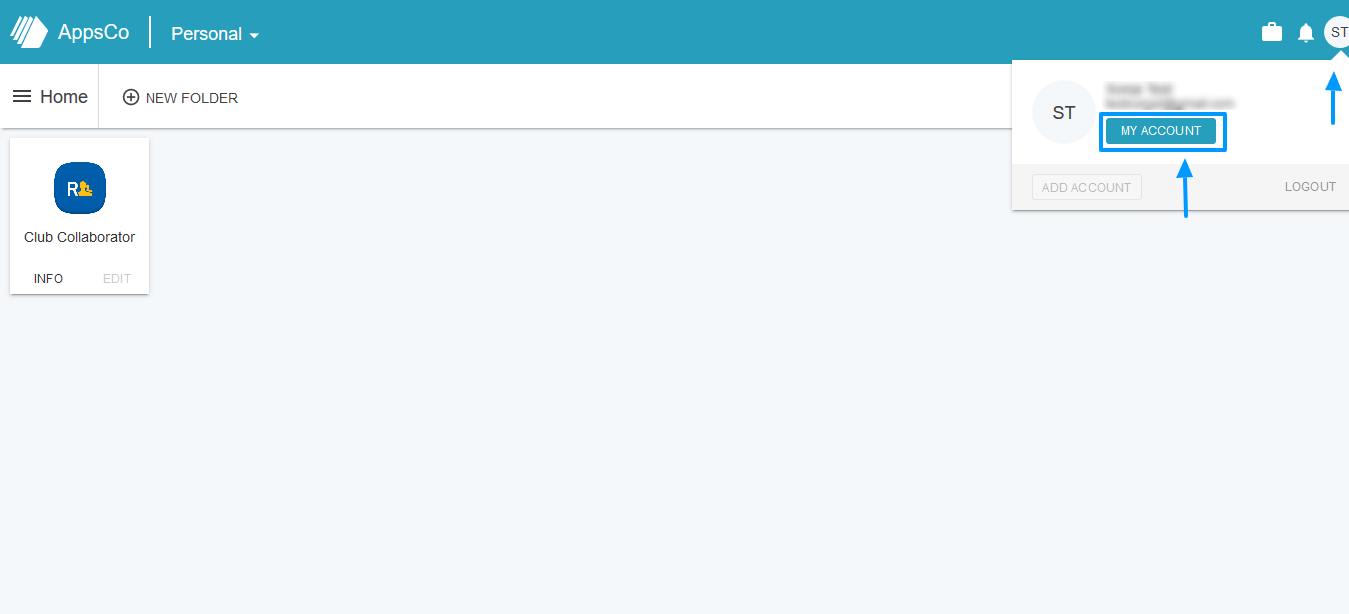 You will then be take to see the settings, Notifications and Activity log for your account. In order to change your personal information, click on the Manage button under Settings.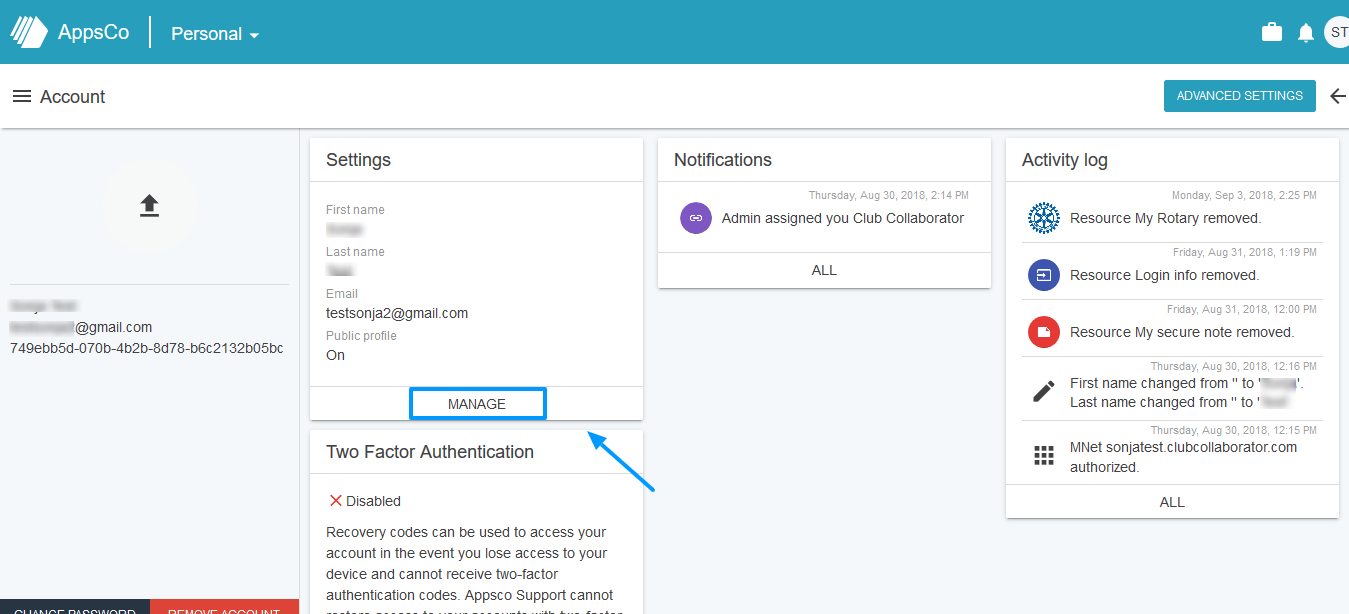 Once you have clicked this, you will be able to change your name, location, mobile phone number, gender etc.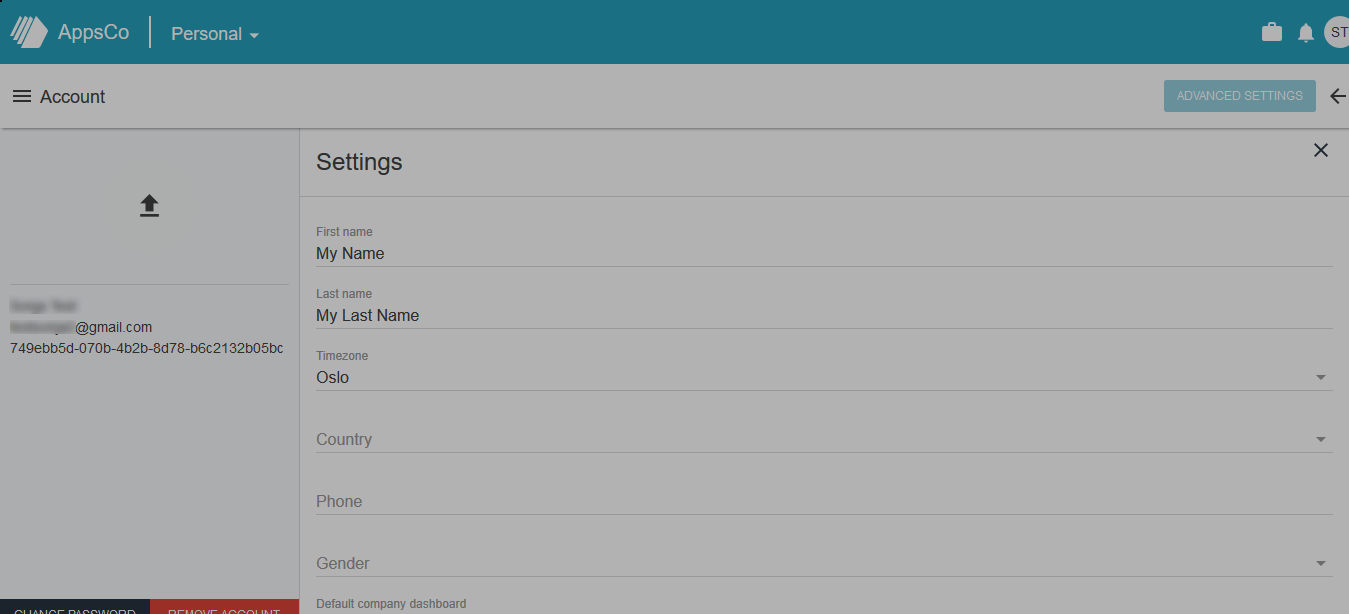 You will also be able to choose if you would like your profile to be public or not. If your profile is public, other users will be able to find you and share their resources with you. If you allow resources to be shared, you can choose whether you wish to be notified by email every time someone share something with you through the dashboard.
Please bear in mind that the Remove Account button in the lower left corner will delete your Appsco account and you will no longer be able to log into your dashboard or the member management tool Mnet.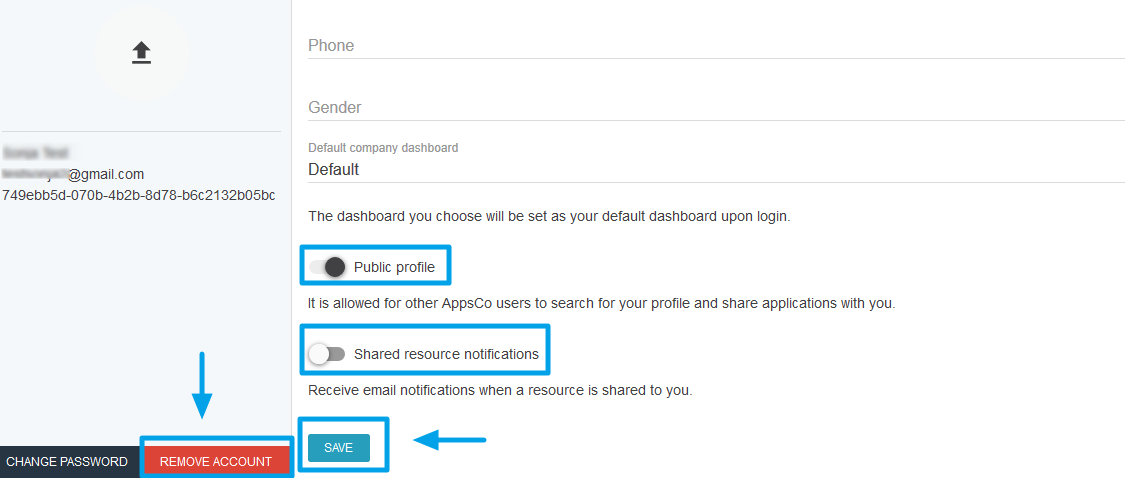 The Notifications section helps you keep track of the resources you have shared or have been shared with you. You can see the most recent notifications instantly and if you wish to see more, just click on the All button below: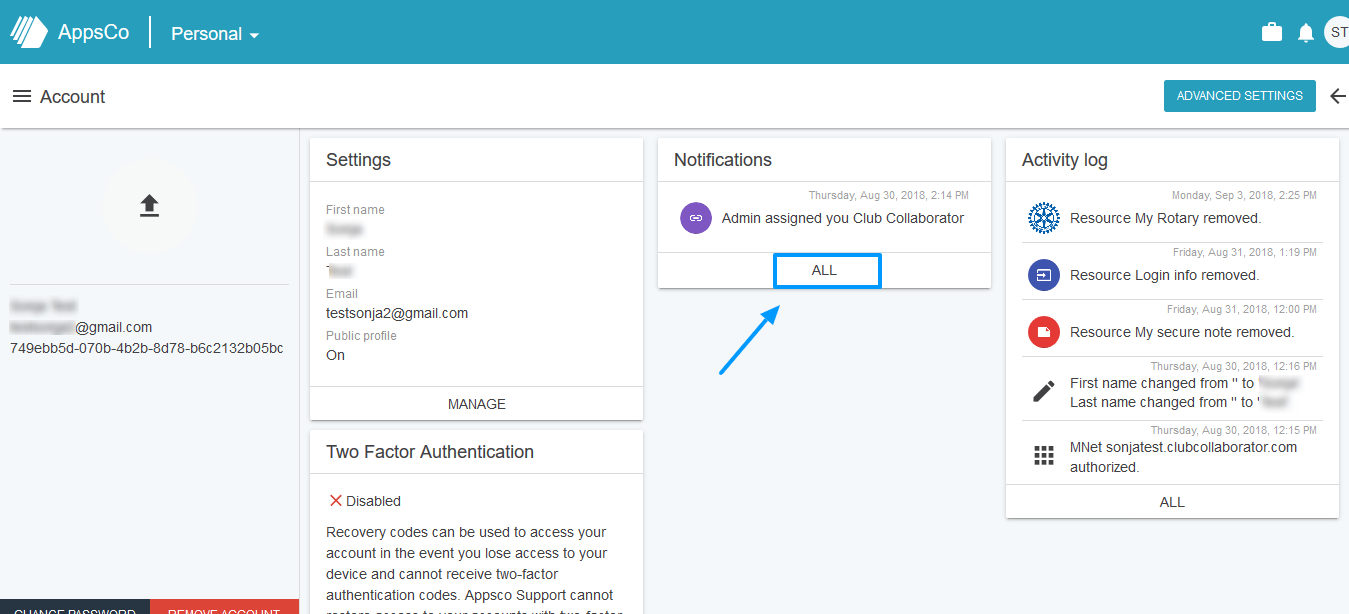 The Activity log shows everything you have done with your account lately. It also show the most recent activity and the older actions performed can be seen by clicking on the All button: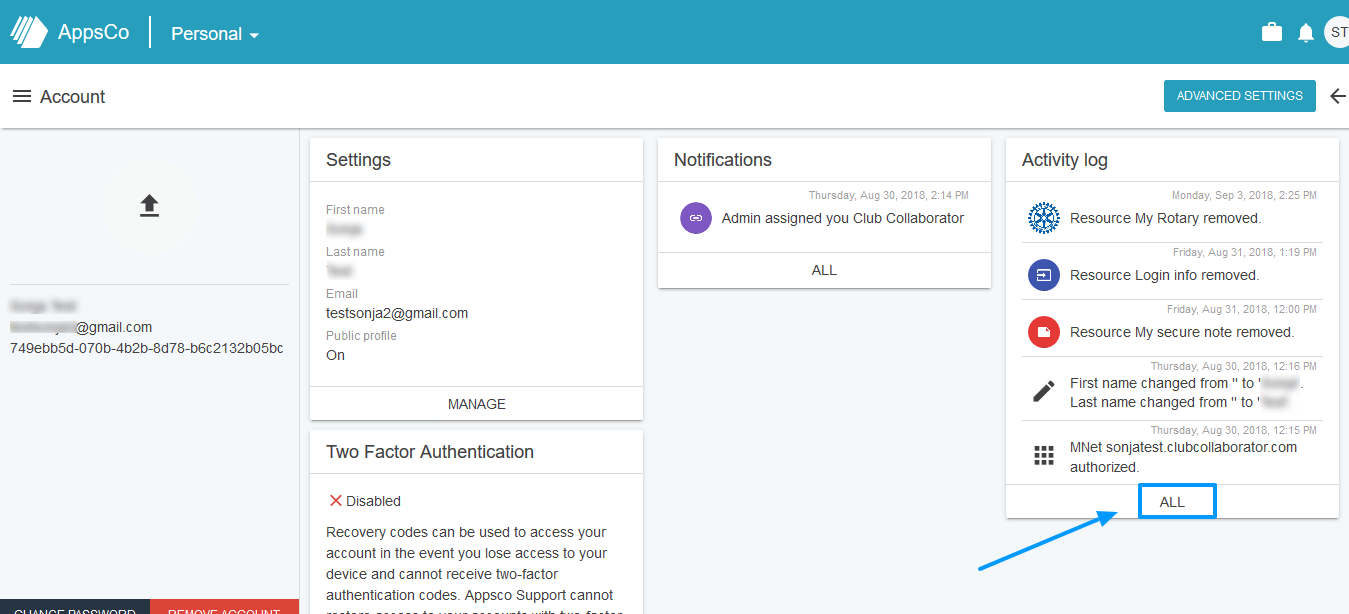 for more info and tips check out the related articles:


Personal dashboard - basics
Personal dashboard - which resource types can I add?
Personal dashboard - how to manage and share resources?
How to reset your password

If you have any questions, send us an email to support@clubcollaborator.com.