how to create a district PROFILE
How do I view my district and create a new one?
In order to add and view your district(s), click on the district option in the main menu. In case of a multi-district instance, you will see a list of previously added districts. If you need to add another one, click on the New District button on the right-hand side.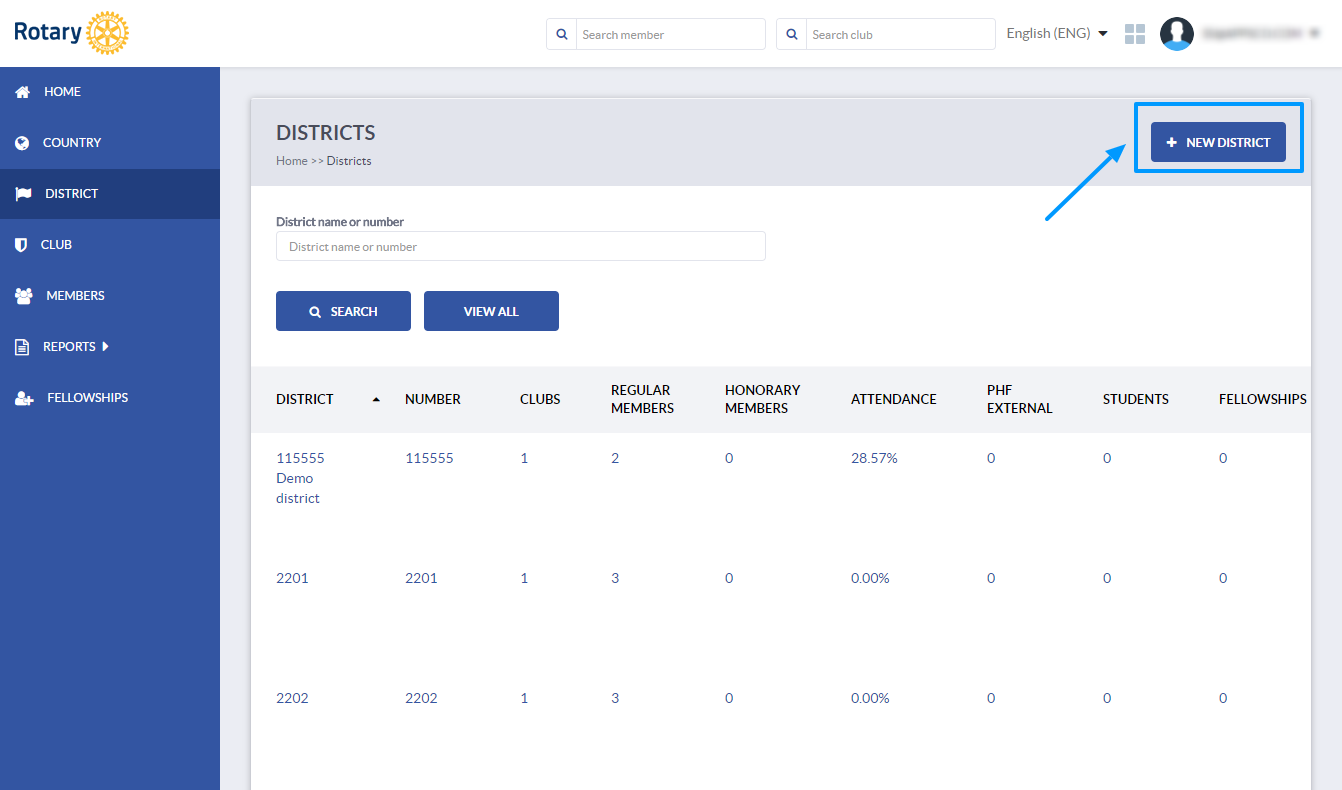 After you have clicked the button, you will be able to enter information about the district you would like to add, such as the name, number, geographic area etc. Once you have entered all the relevant information, click the Save button on the bottom of the page.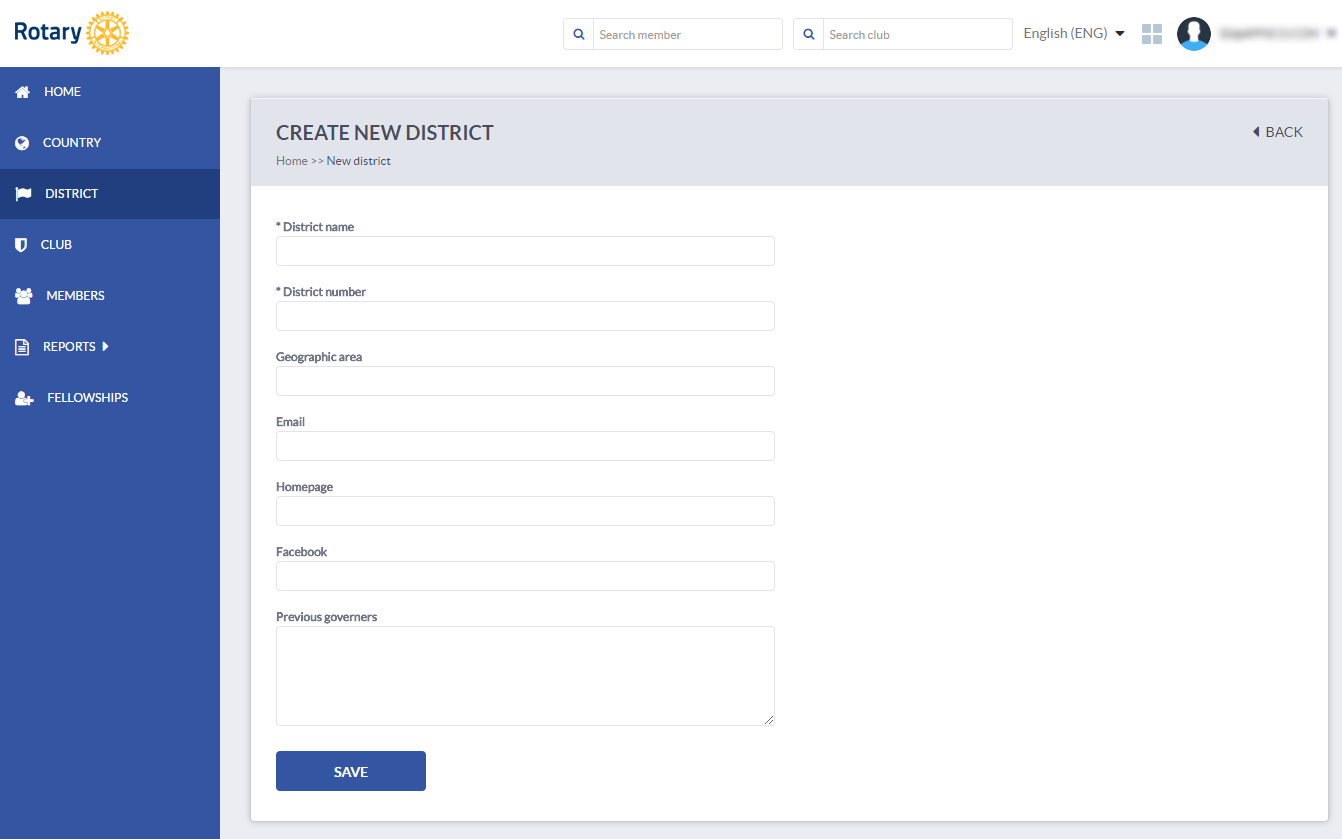 The new district has now been successfully created and is ready for editing.


for more info and tips check out the related articles:
How to manage a district profile?
How to add district roles?
How to create a club?
How to add members?
If you have any questions, send us an email to support@clubcollaborator.com