HOW TO SIGN UP AND CREATE A FREE MEMBER MANAGEMENT INSTANCE?
To get started and create an account, simply click on the
Sign up
button on the main menu on the website.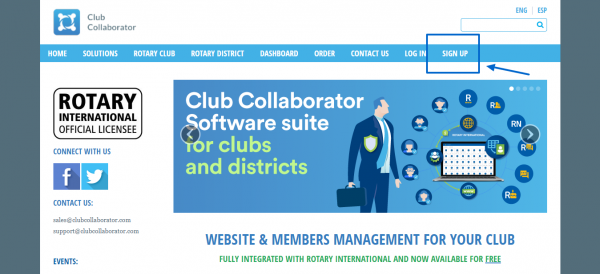 Create account


Fill out the form with your First name, Last name, email and password. Password should include both lowercase and uppercase letters, numbers and have at least 8 characters.

Before you process you will need to check that you accept the
Terms and Conditions
. You can read the terms and conditions on the linked page.
When you are done, click Sign Up to create an account.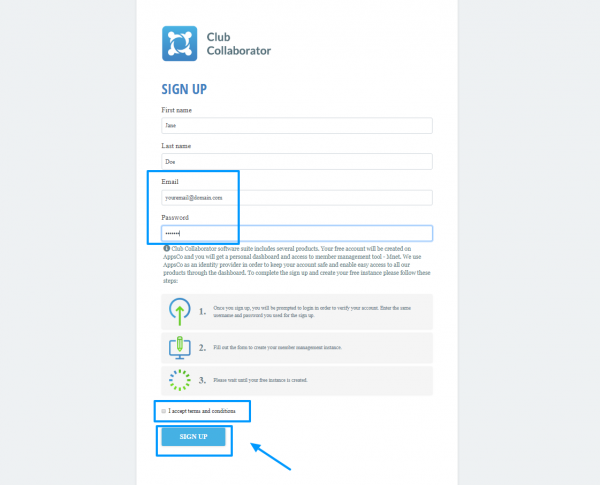 Confirm

We will ask you again to confirm your account by logging in. Enter your username and your password again and click login.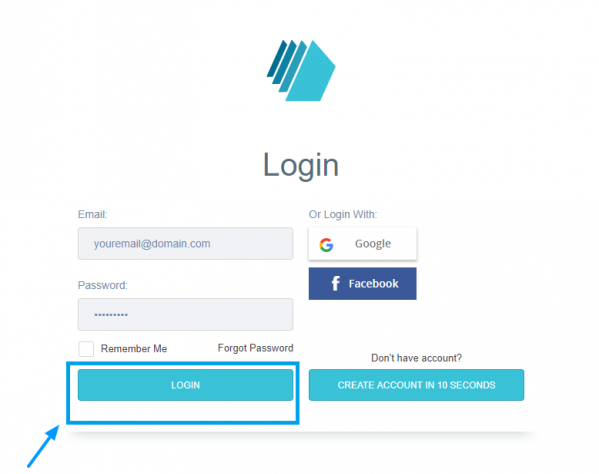 In order to continue we need permission to read your profile data. Click Accept to continue.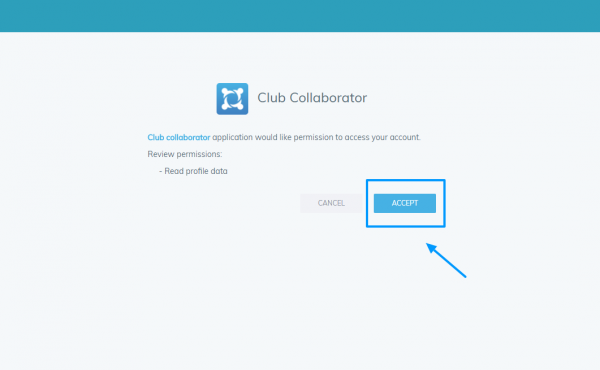 Create free instance


Fill out the form with information about your club and district. The information will be used in order to create a free instance containing these information.
The only mandatory field is instance URL. This will be your Member management tool URL address.
All free member management instances have .clubcollaborator.com as domain, but you can choose the sub-domain you wish to use.
Like in clubxyz.clubcollaborator.com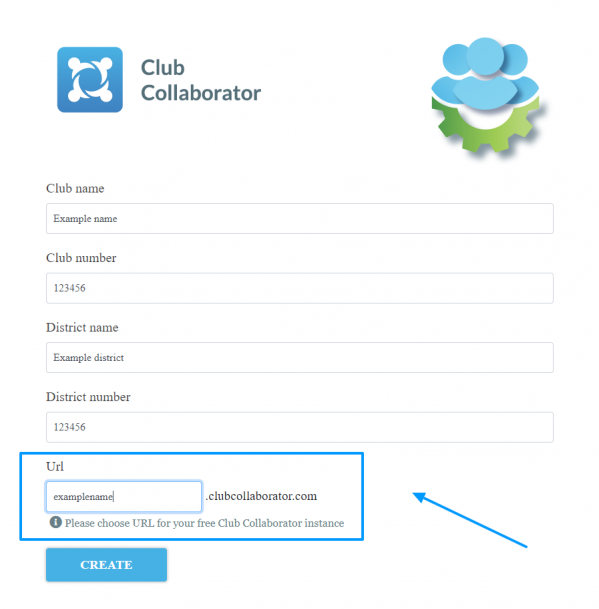 Click Create when you are done. Please wait until your instance is created.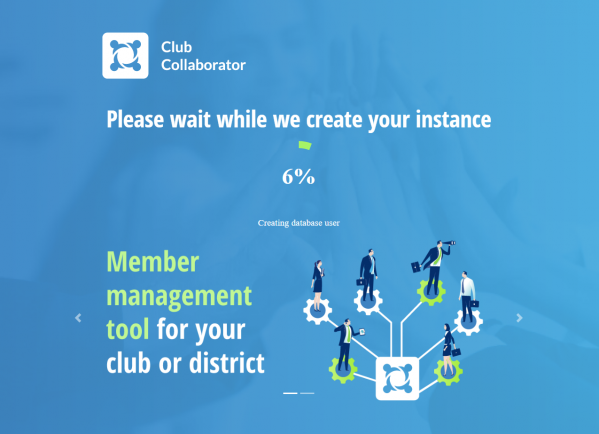 A
We will ask you one more time to access your profile data. We need your permission in order to verify your profile data before you get access to the member management tool. Click Accept to continue.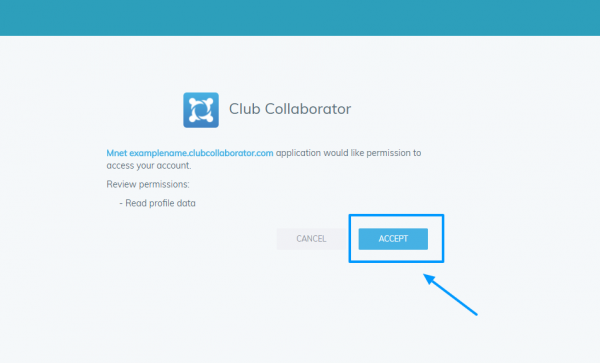 Once the Member management tool is up, you will be sent directly to the Home page. When you create a free instance, you will be automatically added as admin. This means you can manage the entire instance. You can add members and assign them club/district roles, administer members, meetings and club/district data.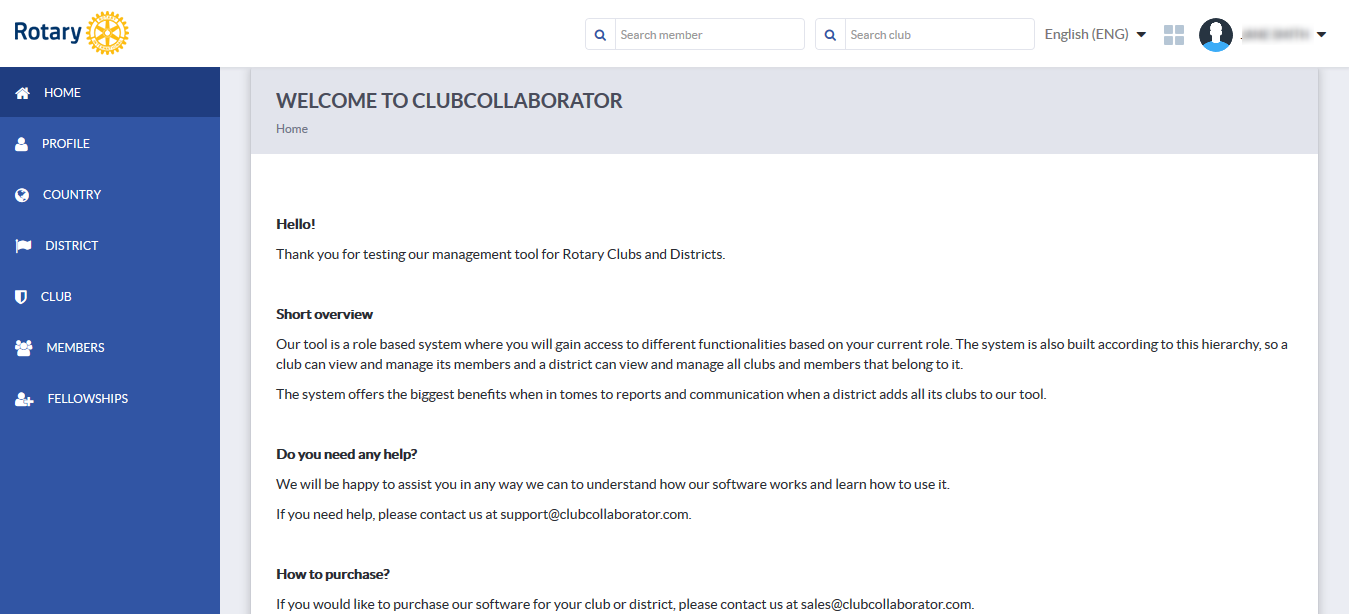 FOR MORE INFO AND TIPS CHECK OUT THE RELATED ARTICLES:
If you have any questions, send us an email to support@clubcollaborator.com